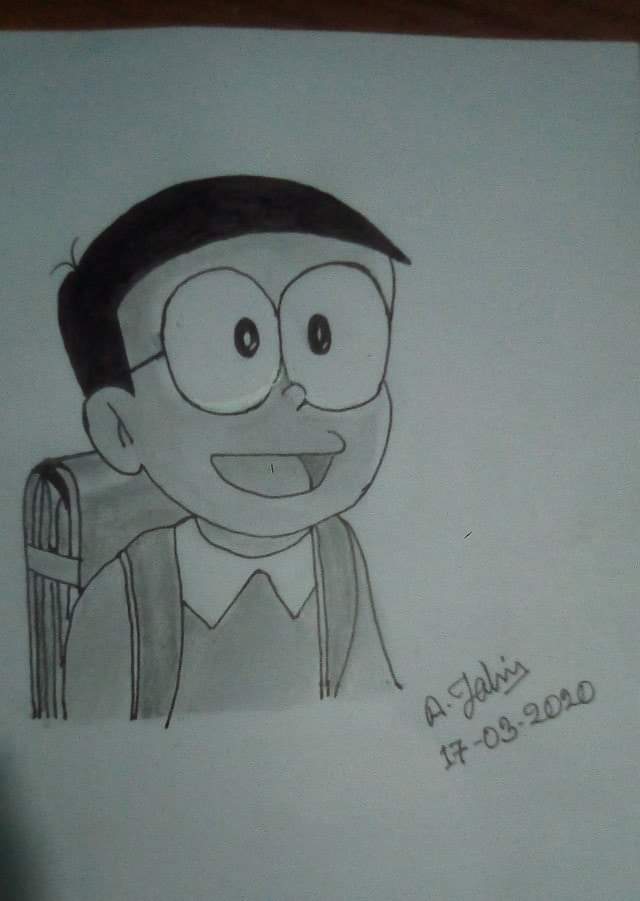 How I Draw The Nobita?
Abrar Jahin
About Nobita
Here comes the sketch of Nobita, the character of Doremon cartoon series.. The time lapse has already been uploaded. Watch the video:
He was a Goofy person who make shine in life with his dreams in future… So don't be so upset with your laggings. Try from the core of your heart that you love to do. You may will be successful in life..
How I draw This?
To draw this I make a Line Image of Nobita.. Then started to out-line the edges of it. After that I started to shade the non lighting parts. In this process I have made the Sketch..
Also available on:
Facebook: @2haas
Instagram: @2haas_insta
YouTube: 2HAAS
Twitter: @2haas_tw
Pinterest: @2haas_pin
Posted On: March 17, 2020
Share